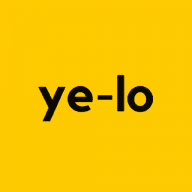 Free use of my music required attribution (click on text to copy):
Music track: Creative Future Bass
Source: https://www.lokhmatovmusic.com/
Free Background Music by Yevhen Lokhmatov
Inspiring grooving electronic future bass music. Best for projects related to technology, sport, dance, fashion and urban lifestyle. You can hear rotating synths, vocal chops and drums.
"Creative Future Bass" is a dynamic and high-energy instrumental music track that combines elements of electronic dance music and future bass. With its pulsating beats and driving rhythms, this track is perfect for a wide range of projects, including technology, sport, dance, fashion, and urban lifestyle.
At the heart of "Creative Future Bass" is a series of rotating synths that create a sense of movement and excitement. These synths are designed to build and evolve over time, with different layers and textures coming in and out of focus as the track progresses. Whether you're listening to this track on headphones or in a club, the synths will transport you to a world of electronic wonder.
Another key element of "Creative Future Bass" is the use of vocal chops. These are snippets of human voices that have been chopped up and rearranged to create a new instrument. They add a sense of humanity and warmth to the track, contrasting with the cool and mechanical sound of the synths. As the track builds to its climax, the vocal chops become more intense and frenetic, creating a sense of urgency and excitement.
The drums in "Creative Future Bass" are also a crucial element of the track. They are punchy and precise, with a mix of acoustic and electronic sounds that give the track a sense of depth and complexity. The kick drum is particularly powerful, driving the rhythm forward and providing a solid foundation for the other instruments to build on. The snare drum and hi-hats are also key components of the track, adding a sense of groove and swing to the music.
As a whole, "Creative Future Bass" is a track that is designed to inspire and uplift. It is a celebration of technology, creativity, and the limitless possibilities of the future. Whether you're working on a high-tech project, hitting the gym, or dancing the night away, this track is sure to get you moving and grooving. So put on your headphones, turn up the volume, and let "Creative Future Bass" take you on a journey to a world of electronic bliss.
This song is created for free unlimited usage on social media sites such as Youtube, Facebook, Instagram, TikTok etc. With your convenience in mind almost all compositions included different edit versions. Streaming platforms links gives access to listen and save tracks to your playlists. Please notice some restrictions about monetization here: Terms Of Use or F.A.Q.