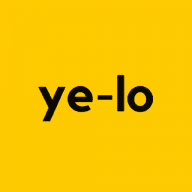 When you need a boost of energy, or when you just want to listen to something different, play some music. You'll find plenty of songs on this playlist to keep you happy. Whether you're having a bad day or just want to change your mood, the music on this playlist will help you feel better.
Playful music is a combination of acoustic and electronic sounds that are blended together to create a carefree, lighthearted, and whimsical mood. It's perfect for working on creative projects, as it can help bring about new ideas and generate inspiration. It's also great for people who have trouble focusing on work because it can help keep the mind focused on the task at hand. It's perfect for the listener who wants to work in a positive environment and create positive energy.
Soothing, uplifting, and joyous, the melodies of this music are perfect for those moments when you need to feel better. From the first note, you will be able to feel the good vibes, and it will make you feel happy.
Harmonious melodies of different types of instruments play a happy tune. The upbeat tempo and cheerful melodies make for a perfect music for a party.
This is a children's song. It is about the happiness that comes from being able to hear the sound of music. It's a happy song about the sounds of happy music. With happy music, you'll be able to sing along and dance. The music has a catchy beat that will have you tapping your feet. If you're looking for a mood booster, this is the music for you.
In the past, music was often used to accompany people in their work or as a form of entertainment. Nowadays, people use music to cheer themselves up and make themselves feel better. With this in mind, this song is the perfect product for people who are feeling down. With upbeat, happy songs, this song will bring a smile to your face and remind you that life is worth living.
The perfect song to brighten your day! This upbeat and happy music will help you start your day off right. The catchy melodies and driving beats will keep you energized and ready to tackle the day. Whether you're just waking up or feeling stressed, this album will make you feel better!
It's a sunny day and you're feeling great. Your favorite song comes on the radio and you crank it up, singing and dancing along. You're so happy, you can't help but dance and sing along. The beat of the music fills your heart with joy and the lyrics make you feel good. You love this song, and it always makes you feel better.

This song is created for free unlimited usage on social media sites such as Youtube, Facebook, Instagram, TikTok etc. With your convenience in mind almost all compositions included different edit versions available down below. Streaming platforms links gives access to listen and save tracks to your playlists. Please notice some restrictions about monetization here: Terms Of Use or F.A.Q.