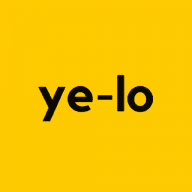 Free use of music logo required attribution (click on text to copy):
Music Logo: Game Over Logo
Source: https://www.lokhmatovmusic.com/
Free Background Music by Yevhen Lokhmatov

Title: "Game Over Logo: A Short Orchestral Triumph in Instrumental Music"
In the vast and diverse realm of instrumental music, a new entrant has emerged that has both captivated and charmed listeners worldwide. Known as "Game Over Logo," this short orchestral ident is captivating in its sweet simplicity, a tune that has been expertly crafted to resonate with audiences of all ages, but particularly with children.
Firstly, let's delve into the nature of the piece. An orchestral ident, or audio logo, is a short, distinctive piece of music used to represent a brand, company, or product in audio-visual media. The 'Game Over Logo' is a stellar representation of this category, weaving together a symphony of sounds to create a unique auditory experience that leaves a lasting impression.
The 'Game Over Logo' is primarily characterized by its cute and fairy-like mood. This is a masterstroke in itself, considering the title might imply an end or a shutdown. Yet, the track skillfully turns this notion on its head, crafting a sense of finality that is filled with wonder, charm, and a dash of whimsy.
In its composition, 'Game Over Logo' employs the use of both woodwinds and strings, an intriguing mix that provides a unique texture to the piece. The woodwinds lend a lively, playful element to the track, their buoyant notes dancing through the air with an almost tangible joy. The strings, on the other hand, provide a warm, rich undertone that brings depth and balance to the overall composition.
The interplay between the woodwinds and strings is nothing short of captivating. The strings start off gently, setting a soothing base for the melody to build upon. As the tune progresses, the woodwinds join the symphony, their notes twirling and pirouetting around the steady hum of the strings. The result is a harmonious blend of sounds that is at once enchanting and uplifting.
The fairy-like mood of 'Game Over Logo' is further enhanced by the clever use of dynamics, rhythm, and harmony. There is a steady ebb and flow to the melody that mimics the playful nature of a game, with moments of intense activity followed by periods of calm. This rhythmic structure not only keeps the listener engaged but also paints a vivid picture of a fantastical journey, filled with ups and downs, triumphs, and setbacks.
Moreover, 'Game Over Logo' is highly effective as a soundtrack for cartoon-style videos and projects related to children. Its playful, lively tune perfectly captures the innocence and joy of childhood, making it a fitting backdrop for narratives centered around young protagonists. In fact, one could argue that the piece is almost storytelling in its own right, its melody weaving a tale of adventure, curiosity, and the thrill of discovery.
It's worth noting the layering technique employed in the composition of 'Game Over Logo.' The track starts off with a simple melody, gradually adding layers of complexity as it progresses. Each instrument has a role to play, their notes intertwining and interacting in a delicate dance of sound. This technique not only adds depth and richness to the track but also allows for a seamless transition between different parts of the melody.
In conclusion, the 'Game Over Logo' is a musical gem that delights the senses and captures the imagination. Its playful melody, expert orchestration, and charming mood make it a standout in the realm of instrumental music, appealing to audiences young and old alike. Whether as a soundtrack for a cartoon-style video or as a standalone piece, 'Game Over Logo' is a testament to the power and beauty of music – a symphony of sound that enchants, uplifts, and ultimately, leaves the listener wanting more.