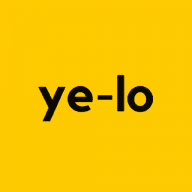 Free use of music logo required attribution (click on text to copy):
Music Logo: Crushing Percussion Intro
Source: https://www.lokhmatovmusic.com/
Free Background Music by Yevhen Lokhmatov

Crushing Percussion Intro: A Dynamic Journey of Rhythmic Power
Introduction: Instrumental music has the unique ability to captivate listeners and convey emotions without the need for lyrics. One such track that embodies this captivating quality is "Crushing Percussion Intro." This article takes you on a journey through this groovy and powerful instrumental piece, exploring its rhythmic design, beat, and the imaginative images it evokes. With a wide range of percussion instruments, the track weaves a tapestry of sound that transports the listener to urban streets, tropical landscapes, and beyond.
I. The Captivating Rhythm of "Crushing Percussion Intro" At its core, "Crushing Percussion Intro" is a rhythmic masterpiece. The track commences with a kick drum that sets the tone for what's to come. As the rhythm pattern unfolds, the sound widens, incorporating an ensemble of claps, stomps, and expertly placed sound effects. This layering creates a dynamic and energetic atmosphere, leaving the listener eager for what lies ahead.
II. The Art of Percussion: A Design of Beat Percussion plays a central role in "Crushing Percussion Intro," as it drives the beat and sets the pace. The instrumental track showcases an array of percussion instruments, each contributing a unique texture to the overall sound. From the traditional drum kit to exotic instruments like djembes and tambourines, the diverse range of percussive elements adds depth and complexity to the composition.
III. A Drummer's Delight: Showcasing Acoustic Percussion Instruments As "Crushing Percussion Intro" unfolds, it becomes evident that the track pays homage to the versatility of acoustic percussion instruments. The interplay between different types of drums, such as snare drums and bass drums, highlights the expertise and creativity of the drummer behind the piece. This emphasis on acoustic instruments gives the track an organic and authentic feel that resonates with listeners.
IV. Setting the Stage: From Events to Dance Floors The infectious groove and lively rhythm of "Crushing Percussion Intro" make it an ideal choice for various settings. Its energetic nature lends itself well to events, creating an atmosphere of excitement and anticipation. Additionally, the track's rhythmic design makes it a perfect fit for dance floors, where it entices bodies to move and groove to its infectious beat.
V. A Journey of the Imagination: From Hipster Parties to Tropical Escapes Instrumental tracks possess the remarkable ability to spark the listener's imagination, painting vivid mental landscapes. "Crushing Percussion Intro" is no exception. Its abstract nature allows listeners to embark on a journey of their own, whether that be envisioning a hipster party in a vibrant urban setting or finding solace on a tropical beach. The track's power lies in its ability to transport the mind to different scenes and evoke a range of emotions.
VI. Creativity Unleashed: Unlocking the Potential of "Crushing Percussion Intro" As an instrumental track, "Crushing Percussion Intro" provides a blank canvas for creative minds to explore. Its energetic and captivating rhythm encourages musicians, filmmakers, and visual artists alike to incorporate the piece into their work. From graphic designers seeking an audio backdrop for their logo animations to filmmakers adding a powerful opening sequence, the track's versatility allows for endless possibilities.
Conclusion: "Crushing Percussion Intro" is a mesmerizing instrumental track that captivates listeners with its groovy rhythm, imaginative imagery, and diverse range of percussion instruments. Through its dynamic design and captivating beat, the track takes the audience on a journey that transcends traditional boundaries. Whether it's setting the stage for an event, igniting dance floors, or sparking the imagination, this powerful composition leaves a lasting impact on all who encounter it.